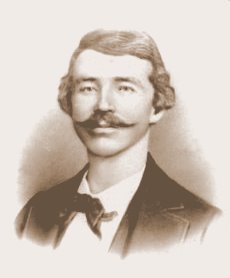 William Clarke Quantrill was born 170 years ago today at Canal Dover, Ohio.
He was only 27 when he died, after being shot in the back by Edwin Terrell's band of guerrilla hunters, but he was already notorious for burning the abolitionist stronghold of Lawrence, Kansas, and killing a couple of hundred men and boys in 1863.
At about 4:20 yesterday morning, I completed revisions to
I, Quantrill.
The novel will be published in 2008 by Penguin. It is with relief that I bid Captain Quantrill farewell -- frankly, I'm sick of living in his head. He's a fascinating character, but disturbing, and I'm glad to be free of him, at least until I have to proof the galleys.
So, for all of you Leos who share Quantrill's birthday -- remain calm and think
happy
thoughts.